---
Electronic Vibro Potentiser Model EVP/CC/80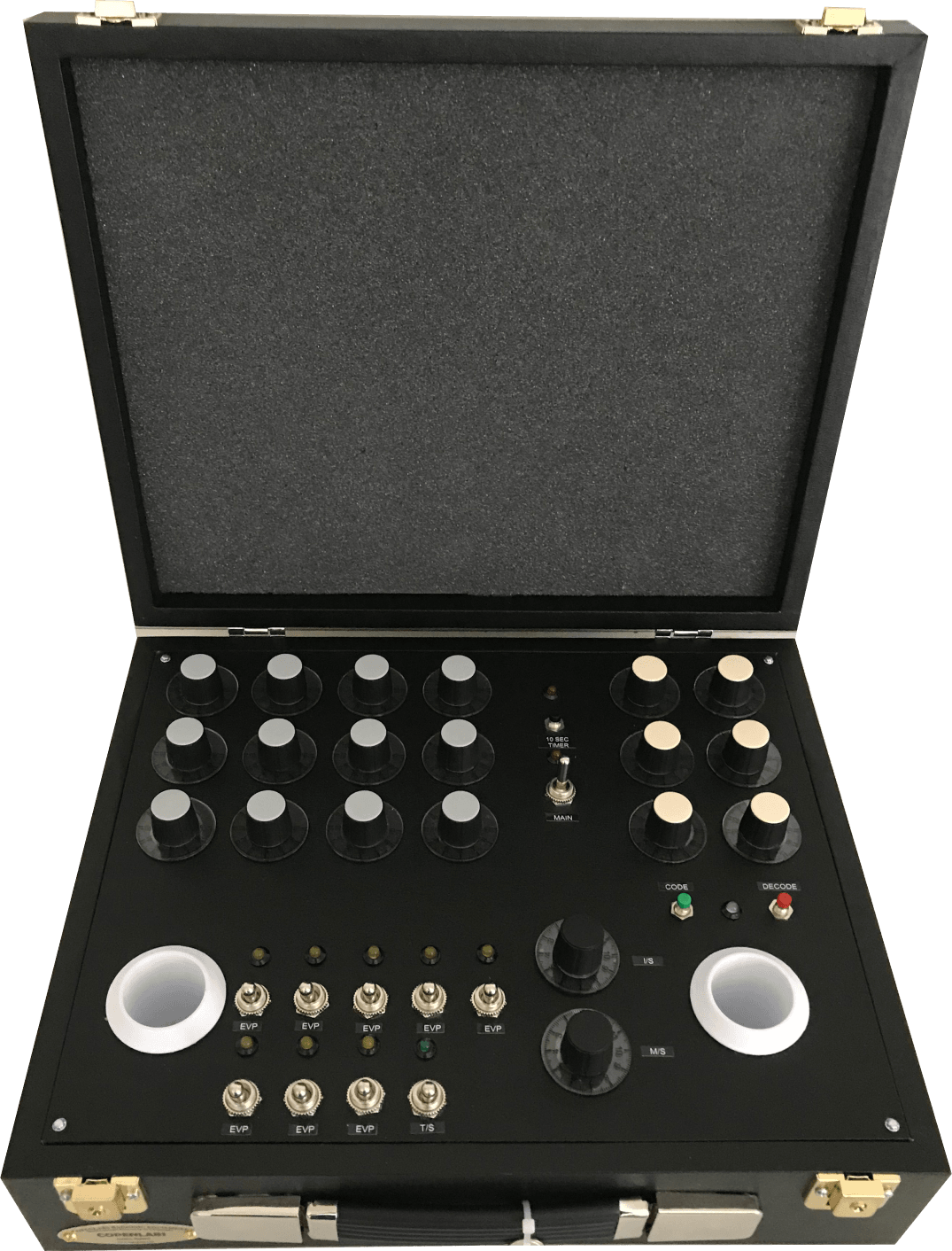 This model of the well-known potentiser solves the problem that many of our users have had for years, namely, to make a mixture of up to 4 remedies in the single media, in a wide range of potencies with an option of making 1,2,4 or 8 ounce quantities with plug accessories.

The instrument has been in continual service for a number of years with success among many practitioners the world over. Its scale is from 1x upwards in numerical sequence to 100MM, which is usually far above the requirements of the average user.
A special introduction booklet of instructions is available which will give more data. The instrument is also shown in the Potentiser Handbook, and in the Materia Medica of Homoeopathic Formulaes. Fitted with 10 second timer system.
Specifications/Features
As usual it is in a wood cabinet, leatherette covered, with chrome plated fittings and black ebonite dials with white figuring.
Size of case (38cm x 29cm x 10cm), Weight 4Kg.
Delivery times: 2-3 weeks. Shipping Not Included: Charged separately after purchase
Price
$ 1050 USD
Go to Home