---
Automatic Potentiser Broadcaster Unit MK12a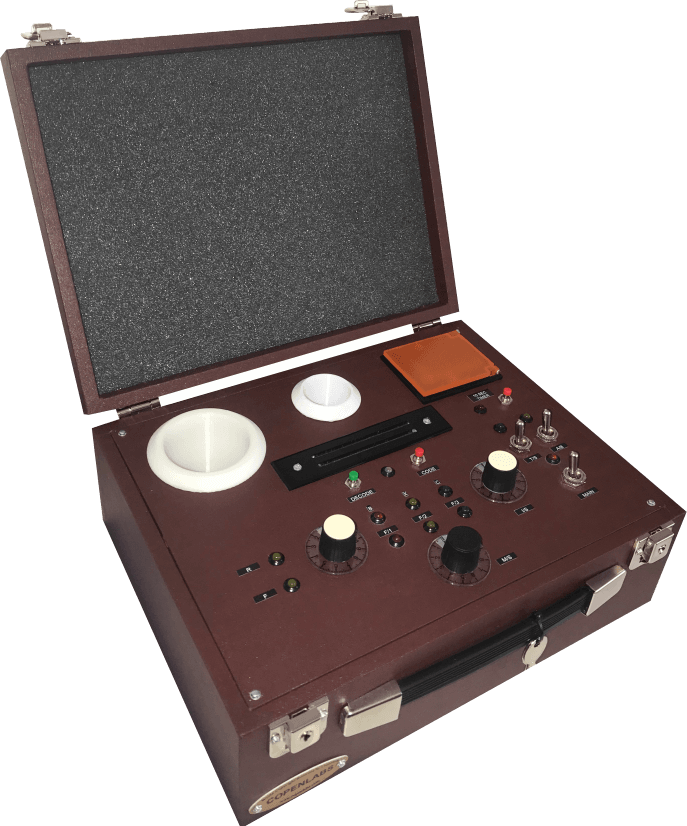 This is an extended facet of the MK12 auto Radionic Computer offering a combination Electronic Potentiser, and Radionic Broadcaster to the Practitioner requiring extreme portability, with removable lid.
The unit incorporates Large left hand(receiver) cup. a switchable auto selector section.

An EECS card encoder/de-coder, with a 10 second manufacturing system. Potencies from B - X - C and F1 - F2 - F3 ranges. a simplified remedy transfer method-similar to the MK12. Radionic Broadcasting/treatment is utilised by a switch.
Specifications/Features
Size 31cm x 24cm x 12cm (with removable lid) net weight approx 2.5 kilos.
Complete with cable, supply of EECS cards etc. This is a small, but robust unit for portability using the highest advancement technology.
Delivery times: 2-3 weeks. Shipping Not Included: Charged separately after purchase
Price
$ 1000 USD
Go to Home